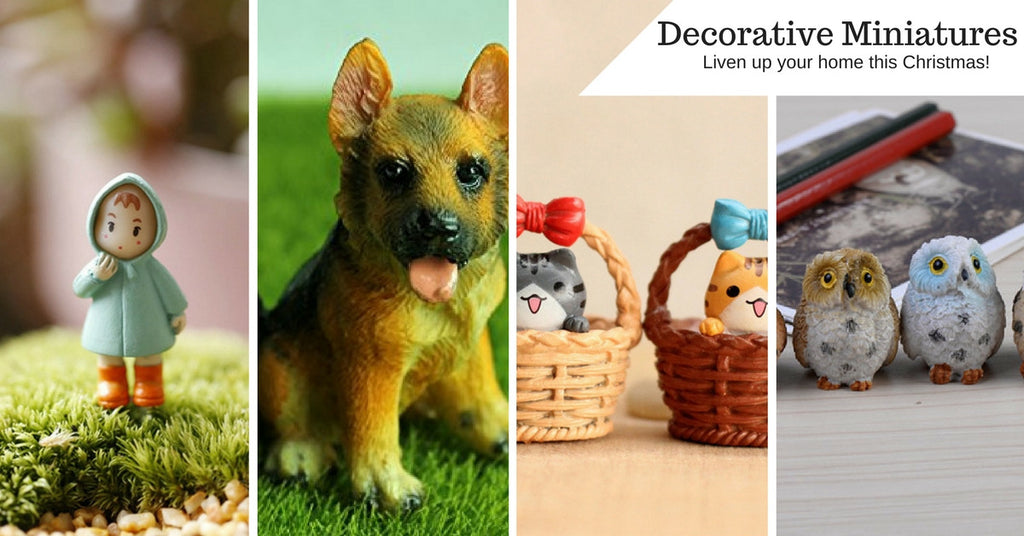 #6 The Decorative Miniatures
Hello again! We're excited to be back with something different this time. In our last post, we talked about how different plants can help to purify the air in your homes and offices as well. This time we would like to share some tips for some examples to beautify your Botanicaire Unit, Plant Sushi or even your Doing-It-Yourself. 

Besides purifying the air with our Nuvoc Microbes Special Clay together with plants, we've had a number of our users sharing in our Facebook Community  group their creations! 


Botanicaire's Newly Launched DIY Plant Sushi Kit!
By providing you the necessary tools such as tweezers, bottle and 4 Plant Sushi Containers, It is a good start to having green fingers! Get your plants and start planting! 
How about having your iteration of Plant Sushi to your liking!
With the festive season coming, start decorating your homes and offices in your own creative ways! Hope you find these inspiring! 

P.S. Some miniatures that you could get to decorate them can be found by clicking >>HERE<<
Missed the previous Newsletter Issue?
---